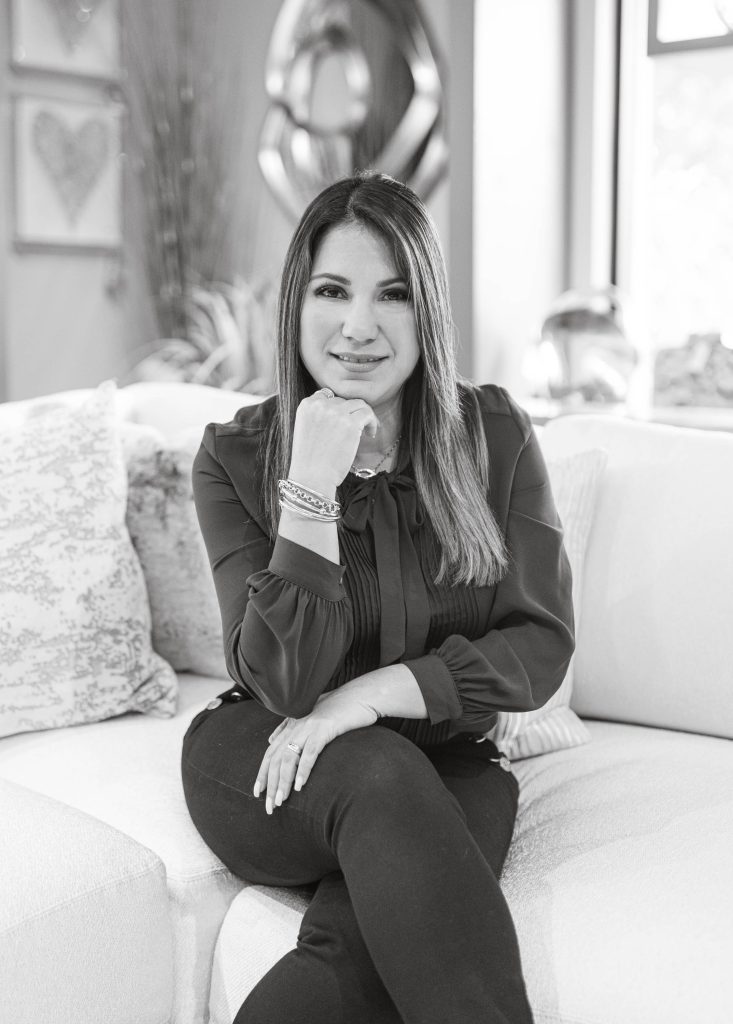 Interior Designer
Ana Nassar
ana@interiorsbybrown.com
Ana is a passionate and driven residential interior designer and civil engineer originally from Venezuela. In addition to designing contemporary and traditional living spaces with a Latin-inspired spirit, she brings two decades of experience as a construction project manager to help achieve flawless results.
Ana was lucky to realize her passion for architecture and design as a young child. After working as a civil engineer for more than 15 years, she decided to pursue a degree in Interior Design and make the transition to creative professional.
Ana joined Interiors By Brown in 2019, supporting the company with her well-trained eye for high-quality furnishings and textiles. Today, she continues to be recognized for her crips, timeless style. Beyond her skill for designing spaces, she specializes in every phase of remodeling and new construction. 
Ana believes that a connection with the client is the key to a successful project. She works hard to clearly identify stylistic desires in order to give each project a unique identity and exceed all expectations. In fact, for Ana, the most satisfying part of the process is the ability to understand her clients' dreams and make them a reality.
Go Back