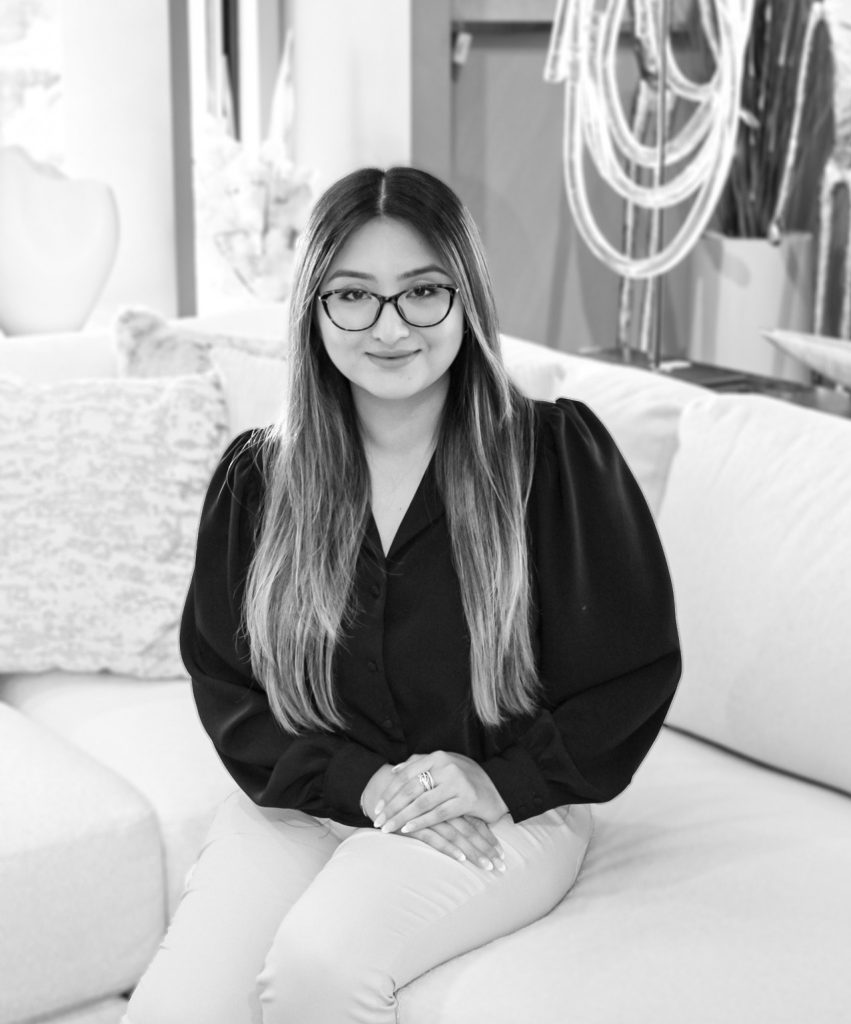 Commercial Designer
Anisha Sutar
anisha@interiorsbybrown.com
With a strong passion for design and a natural ability to hone in on the smallest details that bring a space to life, Anisha believes in creating interiors that hold aesthetics, function and wellness in perfect balance.
She launched her career in 2013 as an architectural designer before transitioning to interior design, where her dedication to the craft has earned her a reputation as a skilled and innovative designer. Anisha possesses a strong foundation in all aspects of interior design and architecture, including project management, creative collaboration, and a keen ability to integrate client ideas into her designs, resulting in uniquely personalized spaces.
Anisha graduated from Boston Architectural College in 2018 with a master's degree in interior architecture. Prior to joining Brown, she worked for Nicole Hogarty Designs, where she was involved in several award-winning projects in Boston, Cape Cod and the surrounding islands, several of which were featured in national and global publications. 
Her personal design style could be described as modern-contemporary meets organic, with a relaxed yet sophisticated aesthetic inspired by her global travels. Anisha deeply enjoys the opportunity to create beautiful design solutions that enrich a space both aesthetically and functionally, and she strives to incorporate new technologies, materials and concepts into her ever-evolving practice.
Outside of the office, Anisha enjoys exploring new design concepts and traveling to find inspiration from different cultures and environments around the world.
Go Back