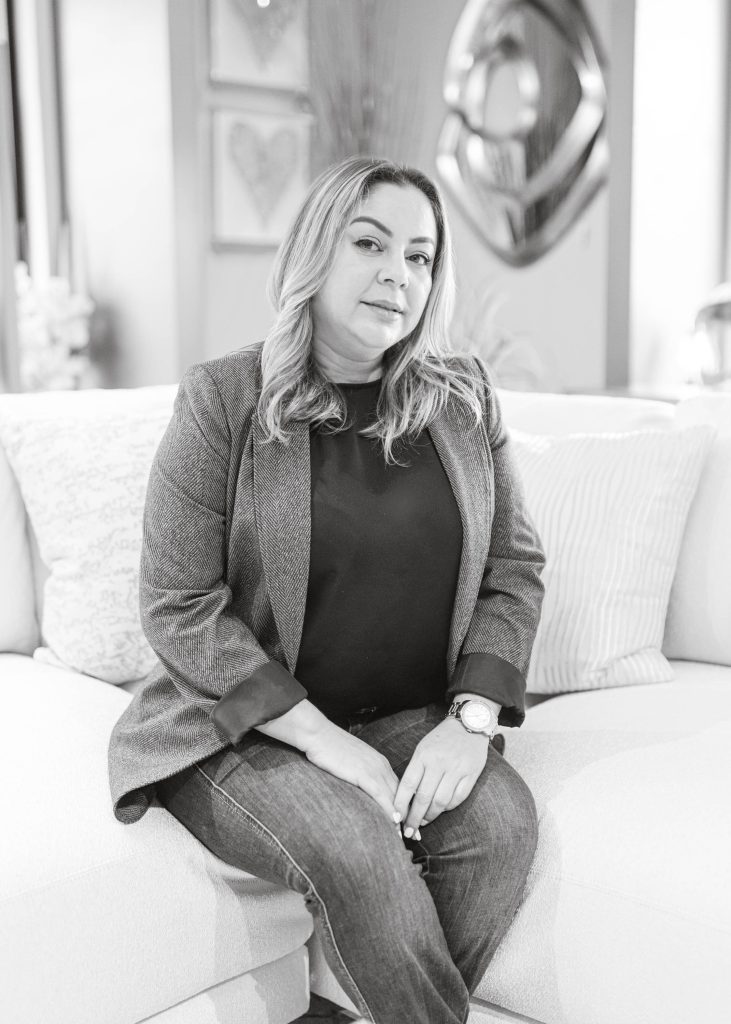 Senior Commercial Designer
Claudia Lujan
claudia@interiorsbybrown.com
As a Commercial and Residential Interior Designer for more than 20 years, Claudia offers an experienced eye for quality, superior sense of style, and extensive knowledge, for interiors that are as unique as they are timeless and functional.
Claudia's distinctive work can be found in client properties across the U.S. and in locations around the world. She is passionate about creating all-encompassing, functional, timeless and highly customized interiors, with an emphasis on detail and quality.
As a practitioner, she offers a balance of creativity, collaboration and forward thinking, with a structured, organized and detailed approach that enables her to follow through and deliver exceptional results across every aspect of her designs.
Claudia is passionate about design and believes that great interiors, whether personal or commercial, begin with a comprehensive understanding of a client's needs and expectations. After two decades, her ability to forge strong client relationships based on respect, trust and confidence is key to her success as a designer. She is also highly skilled at achieving beautiful results regardless of a project's budget, style, timeframe and unique requirements.
Claudia 's project portfolio boasts a diversity of work across completed projects, including multifamily rental communities, hotels, restaurants, condominium developments and luxury residential.
She earned both her Associate's Degree in Business Administration and B.A. in Interior Design at Florida International University. Throughout her career, Claudia has had the privilege of working closely with talented designers, architects, tradespeople and fabricators who value quality, authenticity and innovation as much as she does.
Go Back