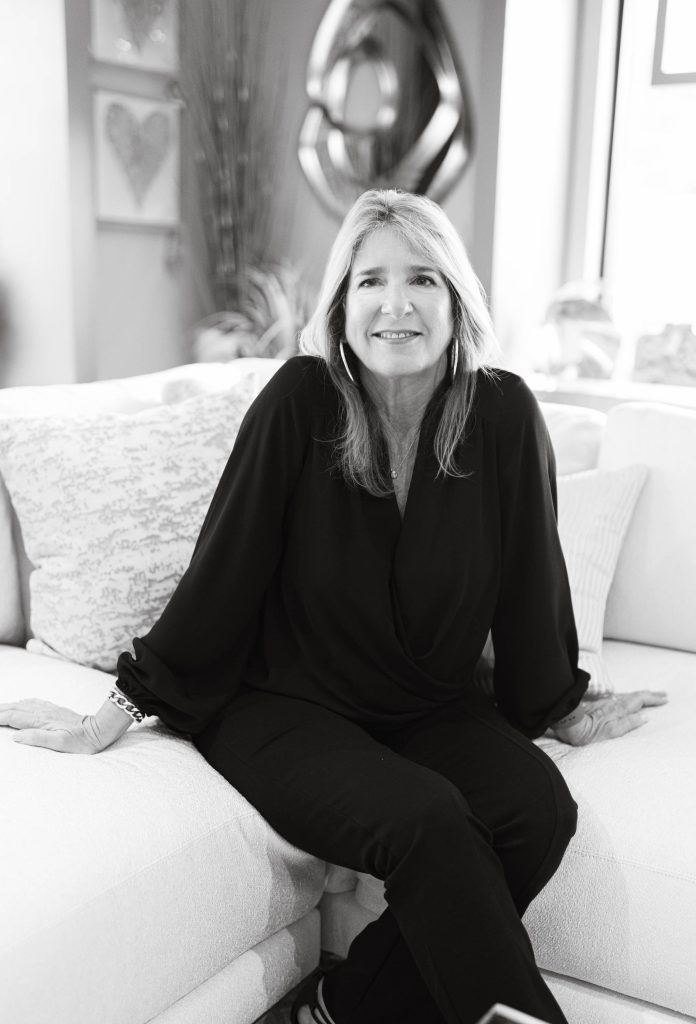 Interior Designer
Holly Fortunato
holly@interiorsbybrown.com
With a penchant for beautiful fabrics, balanced proportions, and comfortable, yet luxurious touches, Holly has been an interior designer at Brown for 30 years, creating interiors filled with warmth and reasons to linger.
With off-limit areas of a house becoming a thing of the past, she works to ensure that her clients can truly live in every inch of their homes, including their outdoor spaces. Drawing inspiration from her clients' lifestyles, interests and any supporting elements — from the ocean in their backyard to a memory of a favorite destination — Holly begins to build a comfortable environment, considering the architecture, scale, lighting, texture and function of a space. But perhaps one of her most favorite parts of a project is reallocating those functions — rethinking and reshaping areas to be something different from what they once were. Whether she is designing a small apartment on the water or a large estate on 10 acre s of land, she welcomes challenges that allow her to think outside of the box.
Thanks to her seemingly easy ability to create spaces that are all at once bold and effortless, Holly has garnered an extensive roster of clients thanks to her attention to detail and ability to create spaces that are traditional, contemporary or transitional and perhaps most importantly, a perfect representation of her clients.
Go Back