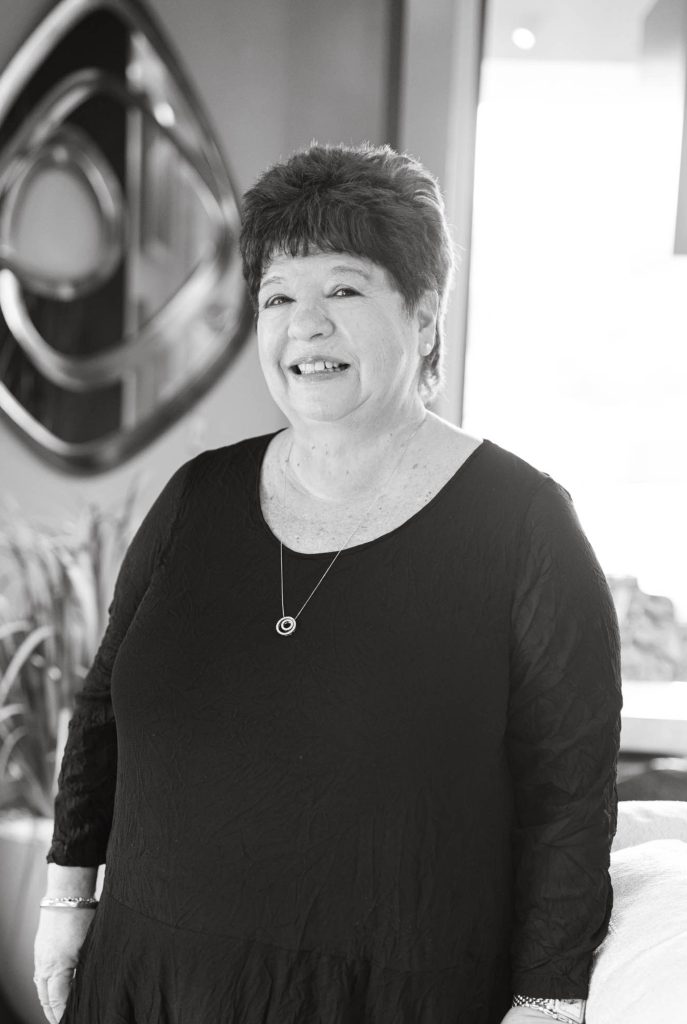 Interior Designer
Pam Nadler
pam@interiorsbybrown.com
When it comes to the perfect recipe for her interiors, Pam Nadler doesn't flinch at naming the best ingredients: equal parts form and function. Employing color, texture and space planning, she cooks up a complete design that is functional and aesthetically pleasing.
This flair for well-done interiors comes innately to her: Having grown up in the furniture business helping her father, design is part of Pam' s DNA. Her brother, Steve Brown, started Brown in 1976, and it was a natural fit for her to learn alongside him. Today, family is as much a part of design for her as it was back then, as you' ll find her working alongside her sister-in-law and Owner, Dana Brown, and niece and Director of Marketing, Susan Brown Siegel.
Pam applies her collaborative nature to all of her design projects, working as a team with the architect, contractor and the client from the start. She believes that communication, attention to detail, and budget consciousness are all catalysts to a project' s success.
Pam describes her own style as a bit funky with timeless elements woven in, but when it comes to designing for others, she listens to her clients' wishes, helps them define their own unique style and creates an environment that reflects their personality and way of life. So much so, that her clients often become lasting friends, inviting her back time and time again to renovate, redecorate and transform their space
Go Back