Press
Publications Featuring Brown
We are proud to have been featured in the following publications. Click on the magazine to see the full article.
Our Awards
Awards We've Wone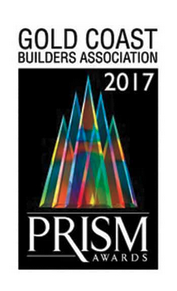 2017 Gold & Best in Show Prism Award
We were excited to win both the Gold and Best in Show PRISM Awards for 2017. The PRISM Awards are presented annually by the Gold Coast Builders Association and recognize the finest projects and outstanding achievements of builders, developers, project owners, architects, land planners, marketing and advertising firms, interior designers, remodelers and other professionals in the home-building industry.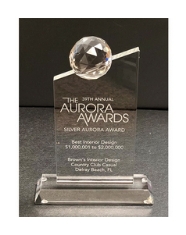 2018 Aurora Award
In 2018, we received the Silver Aurora Award in the Best Interior Design of a Home ($1 million – $2 million) category for our Country Club Casual concept. The Aurora Awards are presented annually at the Southeast Building Conference (SEBC), which is the largest building-industry trade show in the southwest. The Aurora Awards recognize the top builders, designers, developers and architects in the industry.